1. Best song: Last Christmas, by Ariana Grande
2. Best Treat: Hot Chocolate!
3. Best Movie: The Grinch Who Stole Christmas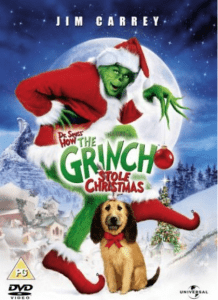 Favorite quotes from movie: "It's because I'm green, isn't it?"
4. Best Activity: Graham Cracker Houses

Every year, my siblings and I team up and try to make houses with graham crackers and glue! It's really fun (and hard!), and it's one of my favorite things to do around Christmas.
For Christmas this year, I want a John Schmidt piano book! I have one, but I think getting more would be great.
6. Best Service Project: Habitat for Humanity
One of their projects allows kids starting at age 14 to go and do service in the holidays! Volunteers wrap gifts for those in need. It doesn't sound like much, but it definitely helps!
7. Best Meme:
8. Best Gift to Give
9. Best Fact
Santa wasn't always shown in red clothes. Coca-Cola actually replaced his purple, blue, and green clothes with red to match the company's brand!
10. Favorite Memory
My favorite holiday memories are all on Christmas Eve, when my family spends time together and opens a pair of new pajamas to wear! After that, my siblings and I all have a sleepover in the basement.